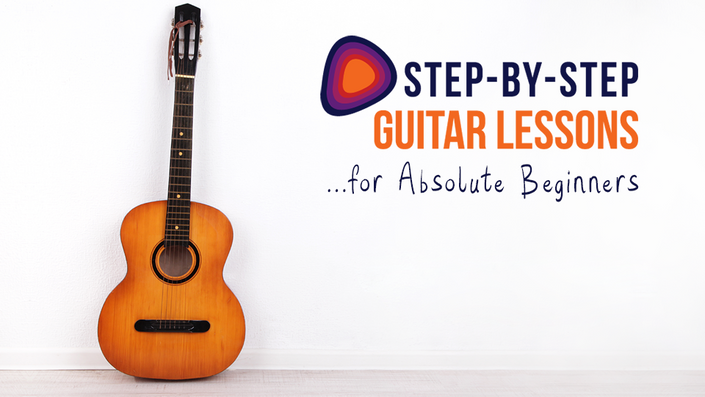 Step-by-Step Guitar Lessons for Absolute Beginners
• Tailored for Absolute Newbies • Bite-Sized Lessons • Optional Singing • Play-along Tracks
Watch Promo
Enrol Now
Your Patient, Empathic & Professional Teacher in Your Pocket,
with a Proven Method for Fast Results!
Your Dream of Playing the Guitar Can Finally Come True!
Hello, my name is Esther.
Is this the guitar course for you? Find out by answering these 5 simple questions:
Are You an Absolute Beginner Guitarist?

You want to learn,

but you are a true beginner and need simple and easy-to-follow steps to get you started?
Are You Frustrated with Free YouTube Clips? Have you tried to follow these, but found they go too fast and don't have sheets or a clear system to follow? Do you worry that you're not learning the correct technique? Do you end up feeling overwhelmed and give up?
Do You Want Fast Results? Do you need quick results to motivate you to continue?
Do You Want Easy Lessons? Have you ever thought learning to play guitar is just too hard? Do you crave a VERY easy to follow, step-by-step system that is guaranteed to get you results and is tailored to true beginners?
Do You Find In-Person Lessons Expensive & Inconvenient? Do you feel learning from a 1-on-1 teacher takes too much money and time (time to travel there, or to clean your house for their arrival). Add to this the inflexibility of appointments and lack of support between the lessons; is it all too hard?
If you answered yes to any of the above, I'm excited to say, Step-by-Step Guitar lessons is just what you've been looking for!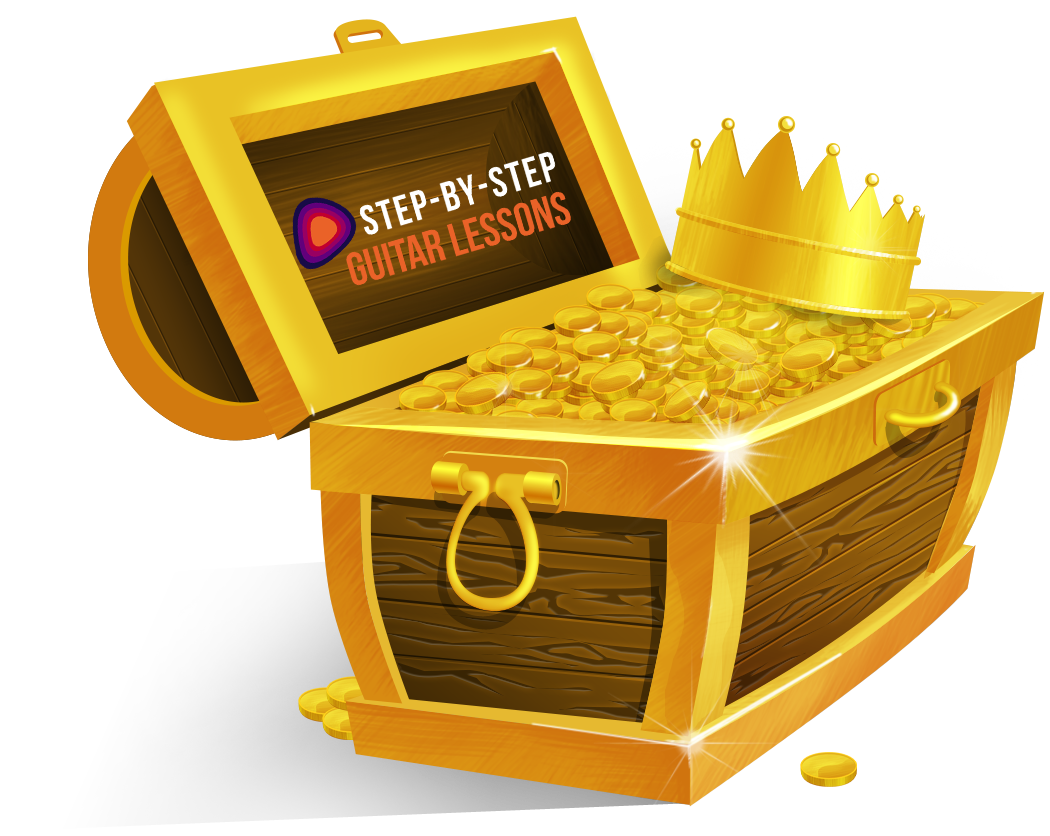 Imagine a step-by-step guitar playing system, created specifically for absolute beginner guitarists, where you can get the fastest results possible – Guaranteed - without compromising on correct playing technique. Also the lessons have been paced to develop as you do – this course was built to nurture beginner guitarists who need things slow and gentle.
So, how is step-by-step guitar lessons any different from the other courses available online?
Here are just 10 of the ways this course is unique and specialised for absolute beginners.
Fastest Method – Guaranteed! You get instant access to a bundle of two courses. One uses my unique training wheels method, where some of the brain strain is relieved, so you can focus on technique. This method is the absolute fastest way to start playing guitar – guaranteed, or you can ask for your money back within the first 30 days!
Progressive Play-Along Tracks. Unlike other courses, Step-by-step guitar lessons give you play-along tracks that emulate what it is like to have a patient, in-person teacher. The play-alongs start with slower speeds and big breaks between chord changes, so you have time to change chords. Because beginners need time.
Your Choice - With or Without Singing. How many online guitar courses give you the option of practising with or without singing guide tracks? Even with the slow tracks with big breaks between chords, you have the choice of practising with or without singing.
Caters for All Learning Styles. Whether you learn better with text, audio, video or colour-coding systems, Step-by-step Guitar lessons has you covered, as it caters for all learning styles. Each play-along track has chord diagrams, guitar demo, text and audio.
Downloadable Content. All 122 audio play-alongs, as well as the song and exercise charts, can be downloaded, enabling practice on the move or off-line.
Bonus Content. Various bonus content like singing warm ups etc.
Essential Knowledge. Learn the correct body habits from day one. You will learn all the essentials, so that you are on the right path to guitar playing success!
Lifetime Access - Learn at Your Own Speed. Learn at your own speed. With lifetime access you can take as long as you need and do the lessons whenever it suits you.

21st Century Learning – Mobile and Optimised to Save Time - The Teacher in Your Pocket!


So, imagine taking your iPad, phone or computer and learning guitar in some lovely park, or in the comfort of your own home at a time and pace that suits you … with step-by-step guitar lessons, optimised learning is possible!

* LEARN ON THE GO - Take your device and guitar with you so you can learn wherever you like! There are even some silent exercises for use in public or for when you don't want to disturb others.

* WORKS ON ALL DEVICES - With a responsive interface, this course works on everything.

* TRACKS YOUR PROGRESS - Save your progress so you can keep track of the lessons you have completed and resume where you left off.

* LITTLE QUIZZES - Graded questions are sprinkled throughout the course, to help reinforce what you have learned.

* CERTIFICATE OF COMPLETION – Upon completion of the course, upload your record of achievement to receive your Certificate of Completion!

What You Will Learn...

With this course, Step-By-Step Guitars Lessons for Absolute Beginners Steps 1-10, you will receive the perfect overview of guitar playing, by learning the core techniques and styles.

You will get instant access to two versions of the course. One is the fast-track training-wheels method, and the other, the regular method. You can do either or both!

Experiencing different playing styles, through this course, will help you determine a direction for your guitar-playing.

You will be learning;

Correct Playing Technique
About the Instrument
Set Up, Equipment & Accessories
Practice Methods
Your First 12 Chords
Your First Few Songs
Your First Scale
Your First Melody Lead Song
Your First Rhythm Pattern
Your First Lead Guitar Jam
6 x Bonus Lessons - See Below

As mentioned earlier, each song or exercise comes with various play-along tracks at various speeds and gaps between chords, and with both singing and non-singing versions.

Including the play-along videos, each version of the course (which you receive as a bundle of two courses automatically) has over 150 videos in each (some videos are used in both versions). The play-along audio tracks, and sheet music for each exercise can be downloaded for your practice convenience.

There are also 6 special bonus lessons you can read more about below.

Below you will also see an overview of the course curriculum and more details about what you will learn.

Each of the 10 steps has multiple videos that go with each of the lessons, systematically paced to help you develop step-by-step.

Here are the details of the 6 BONUS Lessons!

Bonus 01 – Singing Warm Ups. Learn how to use your guitar to warm up your voice with these 6 exercises used by pro singers!

Bonus 02 – Buying Your 2

ndGuitar. Buying your first guitar is one thing, and covered in the main course, but after completing this course, it may be time to buy your 2nd guitar. This lesson will give you the exact advice you need when buying your 2nd guitar.
Bonus 03 – Tips for Achieving Your Goals. Learn how to plan and use key strategies to achieve your guitar-playing goals.
Bonus 04 – A Philosophical Look at Music. A philosophical musing on music and its role in our lives.
Bonus 05 – The Dampening Technique. Learn how to play the rock dampening style to bring a bit of a grunge dynamic to your playing. Dampening is a wonderful skill to add to your repertoire of playing techniques.
Bonus 06 – Committing to Your Practice. Learn what it means to commit to your practice. Guitar-playing is a wonderful skill to have. All it takes is your commitment.




WHAT SOME OF MY STUDENTS HAVE SAID ABOUT ME…



"Esther has been the most fantastic, inspiring guitar teacher." - From Niki Marrebell

"I would highly recommend Esther as a top-class guitar tutor to anyone." - From Jo Bone

"Esther has taught me everything I know about guitar and she is really kind and helpful." - From Harry Robinson

"You've done an amazing job teaching Alice guitar. Thanks for being there with her every step of the way." - From Sally O'Brian

"Thank you so much for helping me. You've taught me more than just how to play guitar." - From Finley Jones.




PRICING IN PERSPECTIVE



Lots of Content - Including the 122 play-along tracks and the many video lessons, the equivalent one-on-one lesson teaching time of this course would normally cost upwards of $3000, depending on how fast or slow you are at learning. This course only costs the equivalent of 2 x one-on-one lessons!

If This Course Was Taught in Person - There would be no play-along tracks to practice between lessons, and no bonus lessons. You would also have to learn at a fixed time. And for the price of 2 lessons, you'd learn nowhere near what this course will be teaching you!

No Travel Costs – Also, if I was to teach you this course in person, you would need to calculate the travel time and costs, and if you don't live in Melbourne Australia, this might be quite an investment! ;-). This course is the most convenient way to learn, because you get lifetime access to a course you can learn at any time and in any place.

Saves You Time & Money – Basically, with this course, I will be saving you lots of time, no more hours spent surfing the web, wondering what and how to learn, and making rookie mistakes and then spending years trying to un-learn bad body habits. I will give you a fast-track method to successful guitar playing, which in the end will save you both time and money!

So considering all this, lets have one more quick overview of what you will be receiving with this step-by-step guitar course for absolute beginners...

Lifetime access – learn at your own pace.
Downloadable mp3s of play-alongs at different speeds with gaps between chords that progress as you do, in both singing and non-singing versions.
Guaranteed fastest method to play guitar, with the training wheels method. You get instant access to both versions of the course, with or without the training wheels, so you can do either or both.
Clear explanation videos with various forms of information for all learners; text, visual and colour-coded.
Downloadable charts and songs.
The equivalent of many one-on-one lessons with no need to travel!
Perfect overview of techniques and styles for beginners. These are the exact lessons I'd normally do with all absolute beginner students. They give a taste of various styles to help you realise what kind of guitarist you'd like to become.
6 Bonus Lessons.
Simple quizzes to assess your learning.
Certificate of Completion.
A learning platform that works on all devices, tracks and saves your progress and is extremely user-friendly.
100% risk-free with a full, no questions asked, money back guarantee within 30 days.


This is all yours, for a one-off payment that is the equivalent of just 2 x 1hr one-on-one, in-person lessons, yet you receive more like 50+ lessons, or you can also pay over 12 months in instalments - yet you can keep the course forever! and if you try it and don't like it you can have your full 100% money back in the first 30 days so there is no risk!



So It's Time to Choose Your Own Adventure


Door 1, Door 2 or Door 3?

I now present you with a choice; you know you want to learn guitar but there are a few ways to achieve this. Each way has pros and cons - and some ways you will get your desired results much faster and more joyously. So which of the following doors do you want to walk though?




RED DOOR 1 - Navigate through the labyrinth of YouTube! You could try to teach yourself, and run the risk of extreme confusion in the chaos of all the free YouTube things. Most people end up feeling lost and overwhelmed, spending hours upon hours trying to work it all out, unaware if they're skipping vital techniques or setting up bad body memory habits, only then to give up due to poor progress, muddy chord sounds and unclear direction. And, if time is money, the amount of time you will spend just searching for what you think may be the right lessons, will cost you lots!

YELLOW DOOR 2 - The expense & inconvenience of private lessons! You could get a private teacher, but you will have the inconvenience of travelling or having them at your place, and, for the amount of money you spend, you'll get no support at home, no play-along tracks, and you won't have the flexibility of learning when you want to learn. You may not even like their teaching style and you can't get your money back!

OR GO THROUGH GREEN DOOR 03 - The easiest, fastest, most convenient way to learn guitar. Get instant, no-risk, lifetime access, to a clear, step-by-step system, using all my years of knowledge. You can skip ahead to successful guitar playing, following the fastest method for absolute beginners to start playing guitar - guaranteed, knowing you are learning proper technique. And this course comes with so many extras and bonuses, I'm confident you'll love it!

So are you ready? You can start this very minute! It's time to embark upon the positively life-changing journey of becoming a guitarist!

Take my hand, and I will help guide you, step-by-step.

All you need to do is scroll down, choose your payment option and Click ENROL and you will get Instant Access!

I look forward to seeing you on the inside!

Love Esther x

- Your loyal & devoted guitar teacher. There with you every step of the way! :-)


"A journey of a thousand miles begins with a single step" – Lao Tzu



Courses Included with Purchase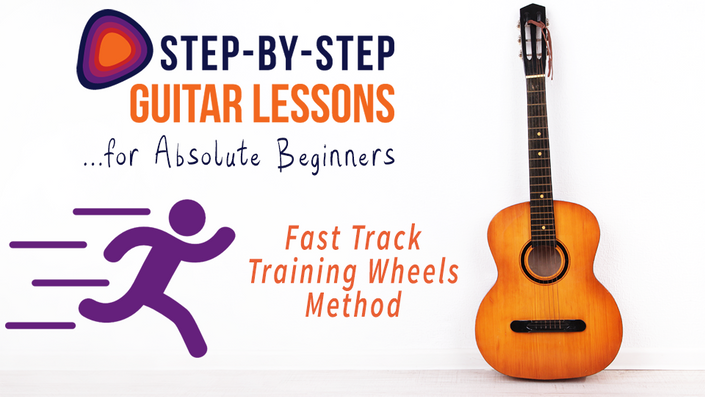 Fast Track Absolute Beginners Step-by-Step Guitar Lessons (Training Wheels Method)
This Course Comes for Free in the Bundle with the Main Course!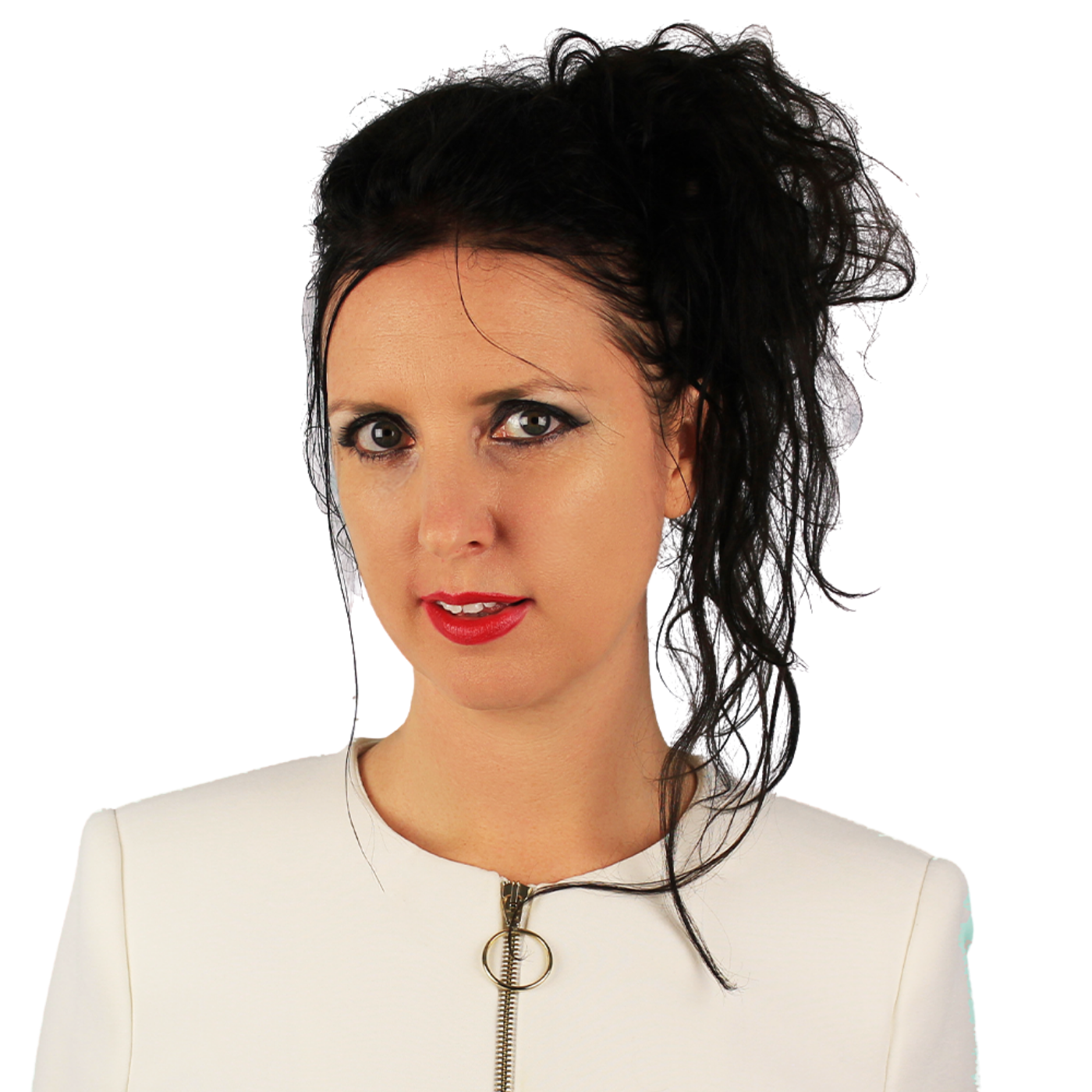 $97
Original Price: $97
Your Instructor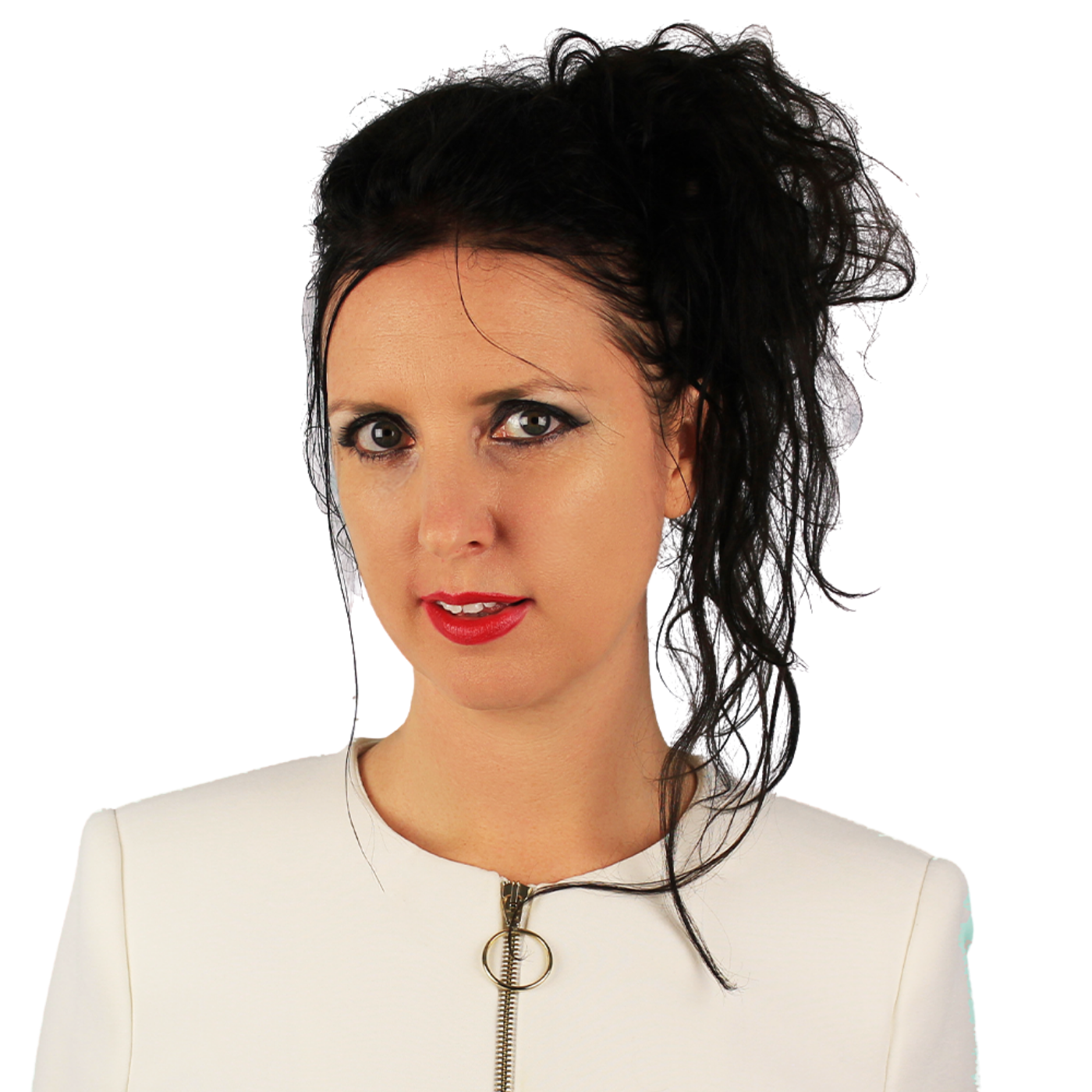 Esther Bertram is a professional singer/songwriter/producer, guitar teacher, author, podcaster, CMO and wellbeing entrepreneur, originally from Australia, with her mother originally from Lapland/Finland.
After doing 4 years of University and gaining two degrees in Music Composition, Esther embarked upon a journey to Europe, which saw her playing many concerts, at festivals and venues, in various countries. This touring adventure lasted 15 years. During this time Esther also taught hundreds of students to play guitar, as she developed a fast-track system, tailored for absolute beginner guitarists. Esther continues to record and produce various albums of both contemporary folk and electronic music.

In recent years, Esther has also published a sci-fi/fantasy/metaphysical novel with augmented reality layers, and a connected music project, November Fox. This is a tale about an orphan empath rockstar, who travels through dimensions of consciousness to unlock a teleporting cube.
Esther now lives in Queensland/Australia where she releases her weekly podcast "Empath Unplugged" and is building a wellbeing event space and retreat, and is excited to share with others her step-by-step guitar courses, as she is passionate about helping as many people to learn to play guitar as she can. She believes:

"… music is the bridge to our deepest places within, and our furthest places away. Without it, we can only go so far. My mission is to help as many people as I can to build their own bridges, by learning how to play guitar, so they can visit these wonderlands themselves."

Esther Bertram Links
Course Curriculum
Step 1 - Set Up & Things You Will Need
Available in days
days after you enroll
Step 2 - VIP Info About Playing Guitar
Available in days
days after you enroll
Step 3 - Your First Chords
Available in days
days after you enroll
Frequently Asked Questions
Can Children Do This Course?
Yes! Absolutely. In fact, I think it is a great bonding time with your child, as you help them go through it. Not to mention the time and money you will save by not going to private lessons. I have taught children as young as 5, the material in this course, although younger ones will require an adult to monitor and guide them through to ensure they understand the correct technique and how to set up the digital practice diary etc. I would highly recommend the Fast-Track version of the course, as it was first created for children to help them to achieve fast results. The only thing children won't be allowed to do is join the exclusive Facebook group due to Facebook regulations, but parents can be part of our group on their child's behalf and let the community know how their child is developing. Parents can also ask questions in the live Q&A, if they need more guidance with helping their children learn.
How long do I have access to the course?
How does lifetime access sound? After enrolling, you have unlimited access to this course for as long as you like - across any and all devices you own.
Do you offer "in-person" lessons over Skype?
I no longer do in-person lessons, as I have my hands full building the next levels of the course and distributing this one. I do, however, give support in regular Q&A sessions in our Exclusive Facebook Group. You will receive access to this after signing-up.
I don't own a guitar yet - can I still do this course?
It is actually even better if you don't yet own a guitar as buying your first guitar is a very important step. I have included a lesson on that very subject! I will give you the exact advice needed before buying your first guitar!
When does the course start and finish?
The course starts now and never ends! It is a completely self-paced online course - you decide when you start and when you finish.
Who is this course for?
I built this course for absolute beginners; those who have never played any guitar at all, and who need lessons paced for true newbies, with a good overview of styles and the instrument. This course will be good for you if you only know how to play 2 or 3 chords, and it's been years since you picked up a guitar, as it will start you back on the right track, in a structured way. If you can already play all the basic open chords easily, know all the string names, can read TAB, can play a few scales etc, and are already quite comfortable with the instrument, I'd suggest waiting until Level 2 of beginner guitar lessons comes out, because you may be too advanced for this course.
I am not musical at all, will I be able to learn guitar?
I believe we are all musical, and some of us have just had more time away from music than others. From the moment you grew inside your mother and heard her beating heart, and heard the vibrations of her voice, you had your first rhythm and melody experience. It may just be that it has been some time, and you've forgotten that pulse and need reminding of the innate rhythm we all have within us. I have taught children as young as 5, to people in their 80s, who have never before touched the instrument, how to play the guitar. I have crafted this course specifically for absolute beginners so that you can develop as fast as you can and wish to. This simple and unique system makes guitar-playing achievable for anyone!
What if I am unhappy with the course?
I would never want you to be unhappy! If you are dissatisfied with your purchase, contact me within the first 30 days and I will give you a full refund.
Why should I learn how to play the guitar?
JUST WATCH THIS!!!!!!!