Step by step guitar lessons | Online guitar lesson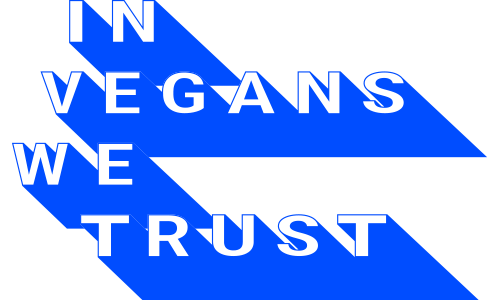 IN VEGANS WE TRUST - Vegan School – ADVANCE
Thought you were done with school? Think again! IN VEGANS WE TRUST is here to show you that just because you are now practising your daily adulting, you my friend are NOT too cool for school! And definitely not to wholesome for homework!
This isn't an ordinary school though, there is no book-dropping, wet willying, B-O smelling bullies here. This is a space for all vegans to share their knowledge and learn from other vegans to advance your already outstanding being. We want you to spread your wings our little vegan butterflies (yes I am listening to Mariah whilst writing this!).
YOU can be BOTH teacher and student, what a fantasy!
What????? I'm not a teacher……………???????
It's time to cast your fears aside my evolving friend……….
The IN VEGANS WE TRUST School is created by vegans for vegans.
Do you dream about passive income, sipping on mojitos on some tropical island, eating vegan pizza all day, as some custom-built AI massages your toes ever so brilliantly, but the idea of a pyramid scheme gives you nightmares? Just me? Awkard.
Do you dream of a utopian world where vegans can share their skills and creativity and earn real $$$$ for their work??
Well hello and welcome to the next best thing since the invention of the pet rock! (or something ridiculous)
The IN VEGANS WE TRUST School – ADVANCE is here for you to both list and do courses on pretty much anything (we said pretty much, don't make us call your mum);
Health, Beauty & Well-Being
Yoga, fitness, barefoot running, makeup.

Vegan Business Development
Marketing, social media, web design, how to start a vegan business, videos, running a market stall.

Personal Development
Life coaching, mindfulness, relationships.

Crafts & Home
Cooking, baking, crafting, vegan cheese, fake meats, candles, sourdough., growing indoor plants, unholstering furniture.

Arts & Culture
Learn guitar, painting, dance.
It really is a win win! You learn the new skill of "course making" just by sharing your skills and passions, then get to sit back and not only watch the $$ come in but also empower another vegan to live their best life, start that business or bake that bread! The best part? Those precious vegan dollars are being channelled right back into the vegan economy!
Ok, so this sounds interesting BUT………. Make a course???? Like, how do you even do that????
We have got you on this!
When you set up your account (there is a one off $20 set up fee, this isn't Sweden) we will send you a course on making a course- whoa so meta! We want you to THRIVE! This course will cover EVERYTHING you need to get that idea out of your head and turn it into interesting lessons.
Scared of the camera???? Not techy enough???? Smashed for time at the moment?????
We've still got you………
We can work with you to turn your idea into reality. One of our team can work with you one on one to make videos, content and everything you need to be ready to publish. We will both agree on a fixed fee and once the course is completed it is yours to own. Upload it into our school and sit back and earn that sweet sweet passive income.
The nitty gritty;
IN VEGANS WE TRUST will keep a 15% commission on each course purchase. This commission drops down to 10% for our Backstage Pass businesses. Apart from the initial $20 set up fee for each course that you list, there are no monthly charges or fees.